Reduce Risks with Proper Lighting
High-Intensity Discharge (HID) lightbulbs are commonly used in cannabis cultivation. Unfortunately, these bulbs are prone to sudden failure if not meticulously maintained, causing around 80% of fire claims at cannabis cultivation sites.
Ideal Cultivation Lighting Risk Mitigation
Our best advice for cannabis cultivators is to switch to safer, modern LED lighting. Compared to HID bulbs, LEDs may last 10x longer with only a fraction of the associated maintenance and electricity costs.
However, if HID lights are present, QuadScore recommends the below tips to help protect your cultivation operation.
HID Lighting Risk Mitigation Measures
Use steel or molded fiberglass cultivation trays & equipment instead of plastics
Install protective bulb covers or shields to limit damage potential of bulb explosions
Ensure that the bulb, ballast, and fixture are compatible.
Check that supply voltage matches bulb/fixture rating.
Confirm that the HID fixture is FM Global approved and meets the ANSI/UL 1598 safety standard.
Ensure that smoke detectors and fire suppression systems are functional inside all cultivation rooms.
Disconnect power to lighting fixtures before performing any maintenance or replacement activity.
Only handle bulbs while wearing protective gloves.
Never touch bulbs/fixtures while the light is on.
Allow lamps to cool before handling after usage.
Mandate bulb replacement at end of manufacturer's warranty (typically 1 year max)
Contract with an electrician for monthly inspections & replacements of HID bulbs
Avoid spraying bulbs with water or chemicals.
Clean bulbs after each harvest with a dry microfiber cloth.
Discontinue the use of a fixture if the power cord or bulb is damaged in any way.
Do not expose the fixture to condensing humidity, heavy mist, or direct spray.
Do not expose the bulb to direct sunlight or other heat sources that could affect performance.
Perform regular visual inspections of lighting fixtures to detect defects and replace as needed.
Types of Cultivation Lighting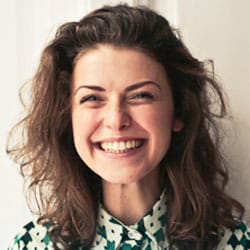 "QuadScore has been a valuable partner for our firm. Considering the ever changing cannabis marketplace, QuadScore has been at the forefront of devising coverage solutions in some of the hardest areas we write in. With creative underwriting and hands on risk management, we have been able to provide first in class protection to our insureds."
- Appointed Cannabis Insurance Broker
"QuadScore is an amazing partner. Many carriers in the cannabis industry rely on the limited competition in the space rather than actively seeking to serve their broker partners. That is not the case with QuadScore – I feel like we are both in it to win it and will do whatever is necessary to help our clients. Service is outstanding, endorsements within a day vs months with other carriers/programs and rush quotes are taken seriously and executed. Not to mention their forms are some of the best in the industry!"
- Appointed Cannabis Insurance Broker