Manufacturing & Extraction Safety
Taking Extra Precautions Towards Extraction
Manufacturing & Extraction Risk Mitigation Measures
The volatile nature of extraction requires extra caution around fire protection.
The number one recommendation for manufacturing operations is to obtain a GMP certification to ensure that your facility is up to snuff with current Good Manufacturing Practices. GMPs help ensure that your facility creates a consistent, quality product based on certain standards and procedures.
By becoming GMP certified, a company signals excellence in their production processes and demonstrates care for the end consumer of their products.
For personnel safety: Restrict access to vault room, volatile extraction rooms, and other sensitive areas of facility.
All extraction work carried out in Class 1 D1 Room
Explosion proof electrical
Automatic exhaust ventilation system
Solvents stored in a fire resistant cabinet
Automatic gas detection system in place
Grounded and bonded equipment in all C1D1/C1D2 environments
Consider an extraction operation inspection to assess the safety of your facility and employees. The information gathered allows you to better understand anticipated losses and offer appropriate risk mitigation recommendations to limit loss potential.
Extraction Safety Success Stories
AZ - $17.8M TIV, 64K Sq. Ft. Vertically Operated Facility
Hazards identified and addressed:
Identified usage of faulty ethanol extraction equipment from Capna Fabrication
Unsecured storage of volatile solvents in front of electrical panels
MI - $23.6M TIV, 90K Sq. Ft. Cultivation/Extraction Facility
Hazards identified and addressed:
Maximum Allowable Quantities (MAQs) of volatile solvents far exceeded for rated building occupancy
Heptane and ethanol stored outside of fire-resistant storage cabinet
No exhaust ventilation or gas detection in extraction room
CA - $23.1M TIV, 45K Sq. Ft. Cultivation/Extraction Facility
Hazards identified and addressed:
Maximum Allowable Quantities of flammable solvents far exceeded
No exhaust ventilation, gas detection, or emergency lighting in extraction room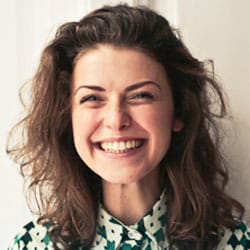 "QuadScore has been a valuable partner for our firm. Considering the ever changing cannabis marketplace, QuadScore has been at the forefront of devising coverage solutions in some of the hardest areas we write in. With creative underwriting and hands on risk management, we have been able to provide first in class protection to our insureds."
- Appointed Cannabis Insurance Broker
"QuadScore is an amazing partner. Many carriers in the cannabis industry rely on the limited competition in the space rather than actively seeking to serve their broker partners. That is not the case with QuadScore – I feel like we are both in it to win it and will do whatever is necessary to help our clients. Service is outstanding, endorsements within a day vs months with other carriers/programs and rush quotes are taken seriously and executed. Not to mention their forms are some of the best in the industry!"
- Appointed Cannabis Insurance Broker