Unparalleled Cannabis Insurance Products and Service.
At QuadScore, we are more than an insurance company. We are cannabis industry experts who are oriented towards customer service and the protection of our clients. Contact us to discuss your needs today.
QuadScore offers robust General Liability and Product Liability insurance which is tailored to respond to the needs of cannabis-touching operations and includes limits up to $10M with various retention structures. In an ever-changing landscape with no uniform regulation, our casualty offering empowers our broker partners to equip insureds with responsive coverage in the event of a covered premises or products claim.
Coverage including but not limited to:
The property insurance coverages that are required for plant-touching cannabis businesses, from cultivation through retail sales. Limit capacity of $50M+ available depending on risk profile. Terms and offerings can be customized to meet client needs and match gaps in current coverage.
Coverage including but not limited to:
Motor truck cargo coverage for in-transit property for cannabis businesses, including cargo and cash and securities. We utilize market-leading risk control technology to limit your exposures and your premiums.
Coverage including but not limited to:
Auto Liability & Physical Damage
We can offer both automobile liability and automobile physical damage coverage for licensed cannabis-touching businesses. Our offerings are structured to meet legal liability requirements, and are available in the majority of legal cannabis states.
Coverage including but not limited to:
QuadScore can provide comprehensive Directors & Officers Liability insurance solutions for the cannabis industry. We understand your concerns and needs, and are here to provide solutions which offer true peace of mind.
Coverage including but not limited to:
Whether constructing a brand new facility ground-up or renovating an existing space, QuadScore has solutions to ensure your builders' risk needs are met. Our QuadScore Risk Services team is available to connect you with the right vendors to ensure your construction project leads to efficient, safe facilities once complete.
Coverage including but not limited to: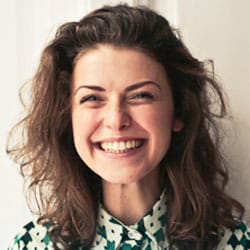 "QuadScore has been a valuable partner for our firm. Considering the ever changing cannabis marketplace, QuadScore has been at the forefront of devising coverage solutions in some of the hardest areas we write in. With creative underwriting and hands on risk management, we have been able to provide first in class protection to our insureds."
- Appointed Cannabis Insurance Broker
"QuadScore is an amazing partner. Many carriers in the cannabis industry rely on the limited competition in the space rather than actively seeking to serve their broker partners. That is not the case with QuadScore – I feel like we are both in it to win it and will do whatever is necessary to help our clients. Service is outstanding, endorsements within a day vs months with other carriers/programs and rush quotes are taken seriously and executed. Not to mention their forms are some of the best in the industry!"
- Appointed Cannabis Insurance Broker